The use of game or trail cameras is becoming more and more popular especially as camera technology improves. Most cameras still require that you walk or drive out to them, open them up, pull out an SD card, then put that card into a computer or use another type of viewer to review the pictures. Companies have also released cameras that send pictures directly to your mobile phone, which is a huge advantage because it allows you to see what is walking by your stand, food plot, or mineral site without having to step foot into the woods. Spy Point is one of these companies and for about the last month and a half, I have been using the Spy Point Link Evo.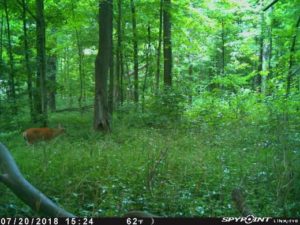 I am in love with the Link Evo. Picture quality has been great, both during the day and night. I have the Link Evo set at the same angle as another camera and when the other camera (not a Spy Point) has what I call glare out from sunlight coming down through the canopy, the Link Evo is still getting decent quality picture. Night time pictures are clear and not blurry. The IR flash has not attracted any attention at all.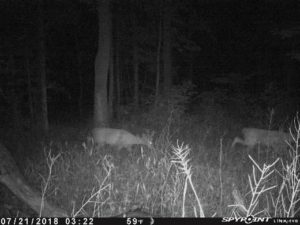 The camera has burst, video and timelapse modes. When the camera is set in burst mode, you can take up to two pictures in rapid succession. This feature works very well, however I would like to see a burst mode of 3 or 4 pictures. The Link-Dark and the Link-S (both cellular cameras) do have a 3 picture burst mode. Video is pretty self explanatory, but I am excited to try it out during the hunting season. I plan on switching the camera to video when I am in the stand and see how well it will record the action during the day. Timelapse is good to use if you have the camera set up on a food plot, but I have not yet played with the timelapse feature.
The Link-Evo works on the 4G network and comes with a preprogrammed sim card, which means no calling a cellular company to set the camera up. Everything is taken care of through Spy Point. Set up is as easy as turning the camera on. Once the camera is on, you will see the signal bars flash, once they go solid you know you have signal and how strong that signal is depending on how many bars are lit up. Now all you need to do is log into the app on your phone and start setting the camera up the way you want. It really is that simple.
The Spy Point app is simple to navigate too and has a Buck Tracker and Doe Tracker feature that has worked great. If you want to see all the bucks that you have taken pictures of just simply tap the picture of the buck and there they are, same thing for the doe. There is also a turkey feature, however, this is another feature I haven't had the opportunity to test out.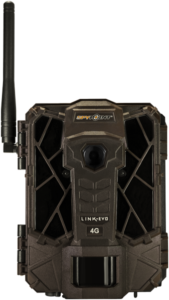 Over all I give the Link Evo a rating of 5 racks!! This camera will be in my arsenal for a long time to come.
As always, God Bless and remember Hunt Hard, Pray Harder.
Jeremy Hollis